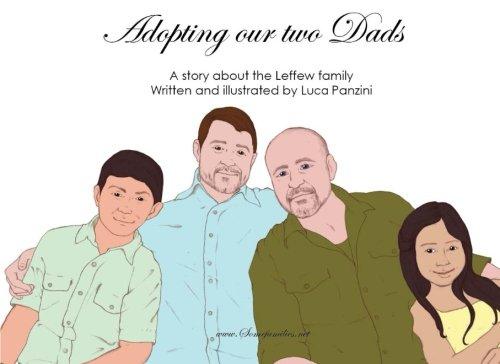 Adopting our two Dads: A story about the Leffew family (Somefamilies) (Volume 3)
PRODUCT DETAILS
Author: Panzini, Luca
Binding: Paperback
Number Of Pages: 36
Release Date: 17-03-2014
Details: This third book from the Some Families series is based on the true story of the Leffew family, daddy Brian, daddy Jay, Daniel and Selena. We follow them through the story of their adoption and learn how this family was formed. An increasing number of lesbian, gay, bisexual, and transgender (LGBT) couples are having children through surrogacy, co-parenting, donor and adoption. The Some Families books have been written to show that families come in many different combinations. Every child deserves a book that reflects their lives. Adopting our two Dads also aims to help children from all backgrounds understand more about families with same-gender parents.
Package Dimensions: 8.3 x 6.0 x 0.1 inches
Languages: english
Adopting our two Dads: A story about the Leffew family (Somefamilies) (Volume 3)
0

have this item in their cart.
Shipping Time
Custom Print 7-10 Days
Free Shipping
Orders Over $75
Satisfaction Guarantee
Not Happy, Let Us Know. We'll fix it!
Have A Design Idea?
Let us know! We will help it come to life.