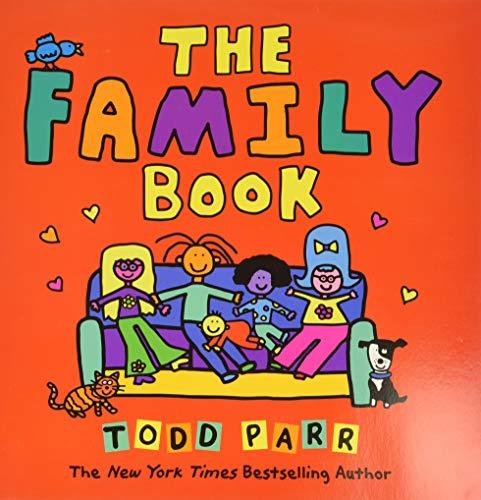 The Family Book
PRODUCT DETAILS
Author: Parr, Todd
Brand: Little, Brown Books for Young Readers
Edition: Illustrated
Features:
Binding: Paperback
Format: Picture Book
Number Of Pages: 32
Release Date: 01-05-2010
Details: Product Description The Family Book celebrates the love we feel for our families and all the different varieties they come in. Whether you have two moms or two dads, a big family or a small family, a clean family or a messy one, Todd Parr assures readers that no matter what kind of family you have, every family is special in its own unique way. Parr's message about the importance of embracing our differences is delivered in a playful way. With his trademark bold, bright colors and silly scenes, this book will encourage children to ask questions about their own families. Perfect for young children just beginning to read, The Family Book is designed to encourage early literacy, enhance emotional development, celebrate multiculturalism, promote character growth, and strengthen family relationships From the Back Cover There are lots of different ways to be a family. Your family is special no matter what kind it is. Love, Todd About the Author Todd Parr has inspired and empowered children around the world with his bold images and positive messages. He is the bestselling author of more than forty books, including The Goodbye Book, The Family Book, The I Love You Book, and It's Okay to be Different. He lives in Berkeley, California.
Package Dimensions: 9.7 x 9.7 x 0.2 inches
Languages: English
The Family Book
0

have this item in their cart.
Shipping Time
Custom Print 7-10 Days
Free Shipping
Orders Over $75
Satisfaction Guarantee
Not Happy, Let Us Know. We'll fix it!
Have A Design Idea?
Let us know! We will help it come to life.