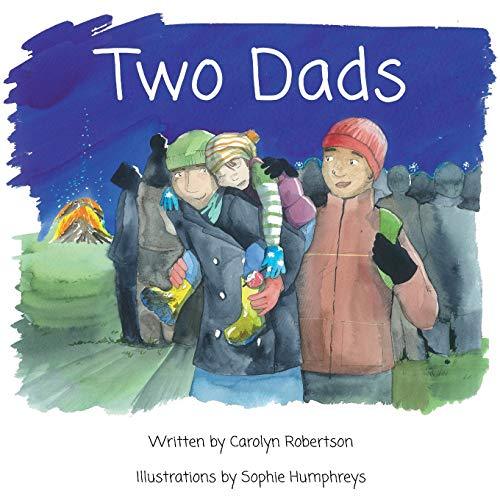 Two Dads: A book about adoption
PRODUCT DETAILS
Author: Robertson, Carolyn
Brand: Sparklypoo Publications
Edition: Illustrated
Binding: Paperback
Format: Illustrated
Number Of Pages: 26
Release Date: 09-11-2014
Details: Product Description Having Two Dads is double the fun! Many families are different, this family has Two Dads. A beautifully illustrated, affirming story of life with Two Dads, written from the perspective of their adopted child.Featured as a recommended book to buy in Gay Times Magazine, Huffington Post, Diva Magazine, New Family Social, Adoption UK Magazine."uses heartwarming illustrations and delightful rhymes to celebrate the beauty found in all kinds of families — particularly those on the LGBT spectrum." Adoptive Families MagazineAverage 4.41 out of 5 on Goodreads.com From the Author I wrote this book because I felt that there was a dearth of  books that celebrated the diversity of  LGBT adoptive families. I wanted to create colorful, fun children's books that reflect just how normal different types of families really are. I sincerely hope you enjoy my books and you find your family and friends reflected in them.   About the Author Carolyn Robertson is an author and teacher living in London, UK. Carolyn and her partner Vicky, are adoptive parents to two fantastic boys. Carolyn is writing a series of children's books dealing with same sex parenting. Her stories are affirming and fun to read!
Package Dimensions: 8.5 x 8.5 x 0.1 inches
Languages: English
Two Dads: A book about adoption
0

have this item in their cart.
Shipping Time
Custom Print 7-10 Days
Free Shipping
Orders Over $75
Satisfaction Guarantee
Not Happy, Let Us Know. We'll fix it!
Have A Design Idea?
Let us know! We will help it come to life.